Difference between Google Advertising & Facebook Advertising
Posted On 07 Aug, 2018 by Vishal V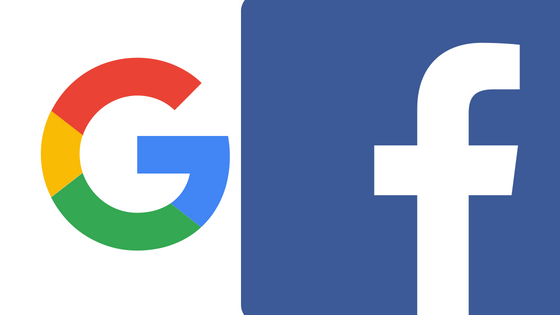 Google Adwords and the Facebook Ads are viewed as same by many advertisers but they have certain differences which make both of them unique in their own way. Both the companies are in a rivalry for quite some time now. The media outlets are feeding themselves with this news from time to time. But one thing on which everyone will give a nod is that both the platforms provide great growth and opportunities to their customers. Now let's find the differences between the Google Adwords and the Facebook Ads.
There is a Big Difference:
Without any doubt, the search intent is the biggest difference between the Facebook and Google Ads. While the searchers on Google tend to look specifically for something but the users of Facebook can see the ads according to their interests. Here we can see that the Facebook is all about brand awareness and on the other hand, Google uses the strategy of pull marketing.
In Google when a searcher searches for anything, he finds ads on the top which matches his interests. The search intent is perfectly understood by the experienced advertisers. They match the landing page and ad. Rookies use terms related to their products on ads and that is the biggest mistake they do. In this very factor, Google has an upper hand over Facebook.
Strength:
We all know that if you are an digital advertising company the biggest weapon which you must have in your armory is Reach. Both Facebook and Google are complete bosses in this aspect and this is a big strength that they possess. If you check about Facebook, you will find out that they have more than 2 billion users. Google is also not behind as they have search queries of more than 3.5 billion people daily. People actively look out for goods and services on Google. So, as you can see that both platforms have a huge audience base so we must see them as complementary to each other not as adversarial because using both can skyrocket the popularity of a company.
Cost Per Click:
Google Adwords is a lot more expensive than Facebook. For every 1000 users reach, Facebook charges just $0.25, whereas Google charges $2.75. As per the audience count, both companies are high in number but due to the lower rates, Facebook is appreciated by most but if you have high CLV than certainly, you need to choose Google.
Google has always the upper hand as if you are searching a product on Google, most of the time people tend to buy that, but you will seldom find people who buy a product from Facebook Ads. Though the popularity of Facebook Ads are increasing due to low rates and a lot of features like that, still Google will easily come out victorious in comparison of the Titans. I hope the information which you got related to the biggest giants in the digital advertising industry will help you in understanding their differences.
Feel free to connect with us on info@valuedigital.co.in if you want to run Google OR Facebook Ads to grow traffic for your business.